Join our HV family as a substitute teacher!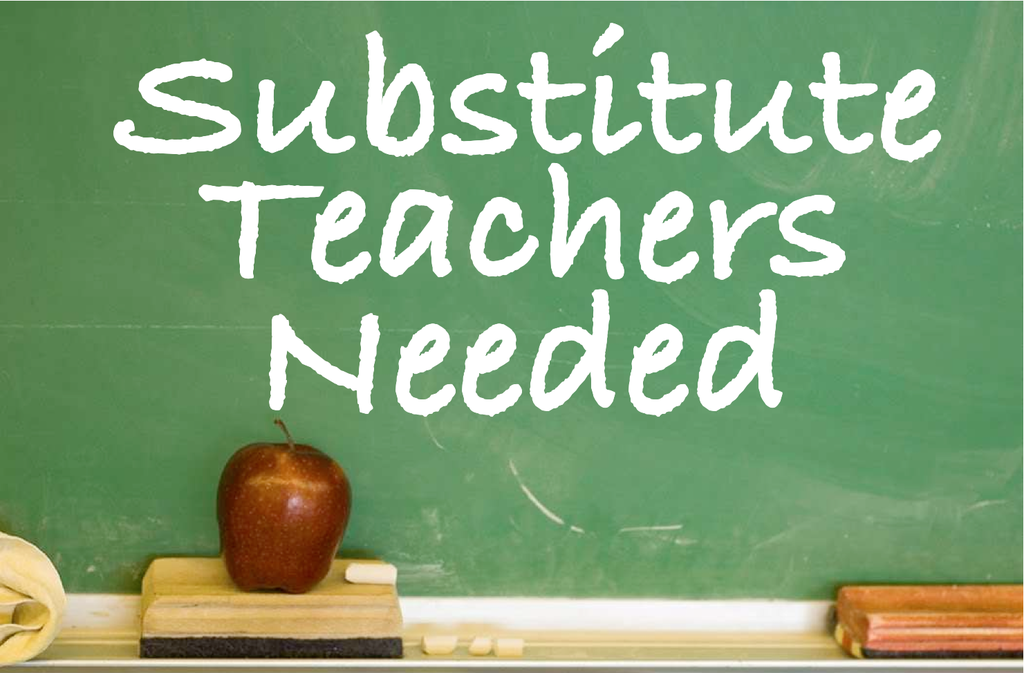 Ribbons from the WPMS Ribbon meet, and medals from the OC meet are in our front offices at HV. Please stop by to pick those up if you earned one and turn in your Track uniform if you have not yet. Thank you.

There will not be a bus from school tomorrow, but those attending summer school and competing in the track meet will not have the hours count against them as long as they sign-in and sign out as they arrive and leave the track. Thank you.

Below is the Meet schedule for Tuesday. The kids mostly know what events they are in. There will be a HV tent set up on the North side of the track thanks to the Jeffords. We will have a team meeting underneath the North scoreboard where we placed our stuff during the WP meets at 9:30 AM. Field Events begin at 10:30; Running Events at 11:00. OC Meet Schedule: 7th Grade girls will run first,followed by 8th girls,7th grade boys and 8th grade boys. Running Events: (Begins at 11:00) 3200 Meter Relay 100 Meter Hurdles 100 Meter Dash 800 Meter Relay 1600 Meter Run 400 Meter Relay 400 Meter Dash 800 Meter Run 200 Meter Dash 1600 Meter Relay Field Events: (First Round begins at 10:30) Shot Put: 7th Girls, 8th Girls, 7th Boys, 8th Boys Discus: 7th Boys, 8th Boys, 7th Girls, 8th Girls High Jump: 8th Girls, 7th Girls, 8th Boys, 7th Boys Long Jump: 7th Girls, 8th Girls, 8th Boys, 7th boys Triple Jump: 7th boys, 8th Boys, 7th girls, 8th Girls Pole Vault: 8th Boys, 8th Girls, 7th Boys, 7th Girls

There will not be any Track practice tomorrow as originally announced. Instead there will be a Track practice at Zizzer Stadium Saturday morning from 9-10:30 for those competing in the 7-8th Grade OC Meet on Tuesday.

April 28, 2022 Greetings Howell Valley Patrons! Beginning the week of May 9th, you will likely receive a call inviting you to provide your opinion through a comprehensive district survey. This survey will give district officials the unique opportunity to hear opinions from a cross-section of our patrons involving school performance and what our priorities should be for the future. We want to hear from all different ages - everyone from newcomers to long-term residents. The phone survey was designed by ExcellenceK12, a Kansas City-based market research firm that has worked with school districts across the Midwest. The calling will be done by Market Research Associates, a Kansas City firm, which uses only professional researchers. Participants will be selected totally at random, and all responses will be kept completely confidential. In general, calls will be placed between 7 and 9 p.m. on weekdays and noon to 6 p.m. on Saturdays. The caller ID may show "Market Research Associates," or it may simply show an 816 or 913 area code, because the company uses calling facilities in both Missouri and Kansas. For those who are not contacted at random on the phone, an online version of the survey will be available on the district's website. Due to the survey process taking about two weeks to complete, the district is asking patrons to listen for their phones to ring. Please take the time and opportunity to participate in this survey. We really want to hear from you and value your opinion. Sincerely, Marvin Hatley

There is a 7-8th Track Practice scheduled for tomorrow (4/26) and Wednesday (4/27). It will end at 5:15. This is for all those wanting to compete in the May 10 Ozark Conference Meet @ Zizzer Stadium. Athletes that can't make the practices can still participate in the meet as long as they let Coach Dixon know they desire to compete.

All after-school activities, including tutoring and 8th grade conferences, have been canceled for this evening.

Here is the meet line-up for tomorrow night. Most 7-8th graders knew what events they were in, but 5-6th graders didn't know. A bus will take these kids to the meet, but they will need to be picked up at the meet and signed out after their events are over.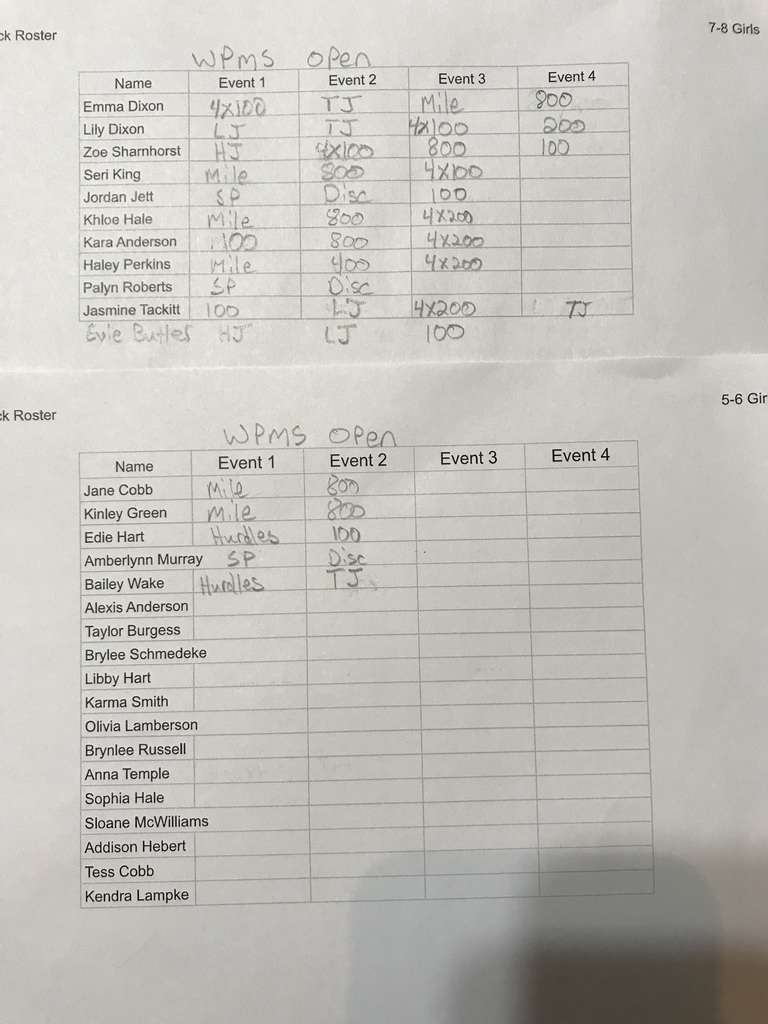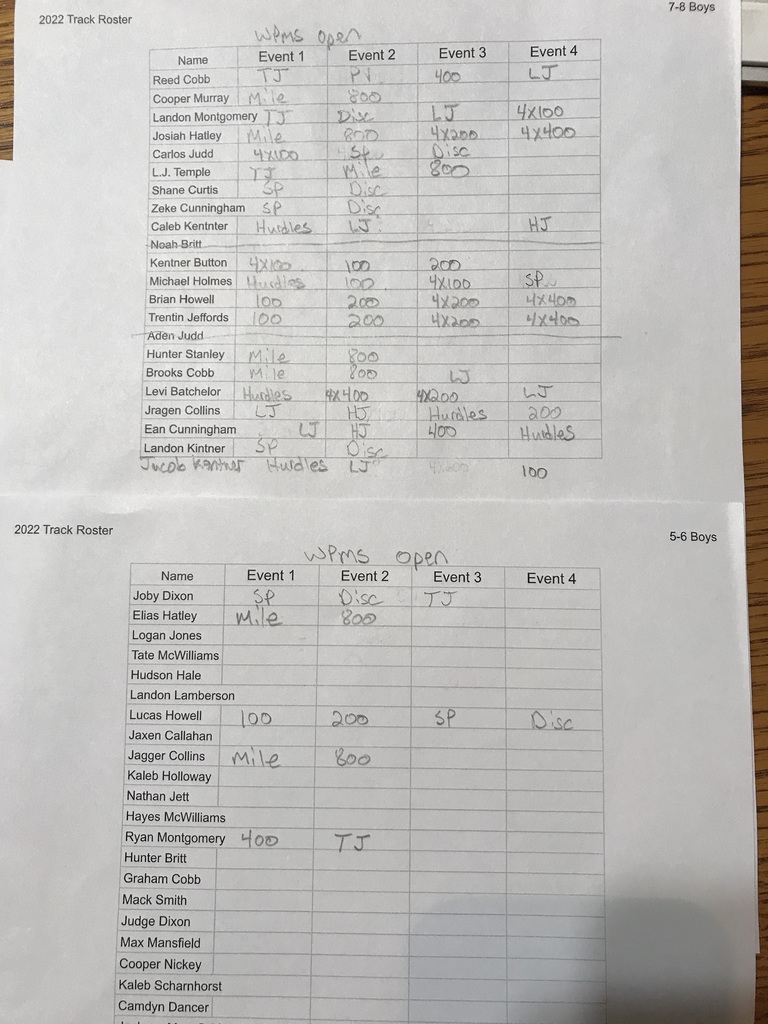 There will be no morning run tomorrow (3/31). 3-4th Grade practice after school until 5:30. 5-8th distance runners that would like to stay after to get in a light distance run are also welcome to stay.

Howell Valley Track practice is canceled for tonight (3-30).

Track practice after school tomorrow (3/28) will end at 5:00. Track uniforms will be issued so please make arrangements to be there. Wednesday night Track practice will be at Richards Track weather permitting. Athletes will be bussed over, but please arrange to pick your child up at Richards Track by 5:30. Thank you.

There will be no morning running practice due to weather and PreK screening. Practice tomorrow after school is pending weather. A decision will be made by 1:00 PM.

Howell Valley School will not be in session tomorrow, March 11th, due to the potential for hazardous driving conditions.

There will be morning running practice at 6:30 AM (2/28) for those interested. There will be volleyball practice after school tomorrow (2/28). Make up game v. Richards is Tuesday. A practice schedule for March will be released tomorrow.

Howell Valley School will not be in session tomorrow, February 25th, due to icy road conditions.

Howell Valley School will not be in session tomorrow, February 24th, due to icy road conditions.

Howell Valley School will not be in session tomorrow, February 23rd, due to the potential for icy road conditions.

Track practice cancelled for Wednesday 2/23/22. There was a mistake on the February practice schedule in labeling it a 3-6th Boys practice. It was supposed to be a 5-8th Boys track practice, but due to incoming weather it is cancelled now anyway. Thank you.

Game times for Saturday.