There will be no running practice in the morning (3/9) due to rainy weather.

The Missouri Department of Education recently released the 2022 MSIP 6 District APR Summary Report. The report is a snapshot of the district's overall performance. The Howell Valley R-I District received 92.2% of the points possible. We want to congratulate our staff, students, and community for your hard work and support. Go Panthers!

There will be no morning running practice tomorrow (3/6). Morning Running will be on Tuesday and Thursday.

Track practice this afternoon (3/3) is cancelled.

Running practice in the morning (2/23). Coach Dixon will be there, Lord willing and another vehicle doesn't break down.

Please register 3v3 teams asap. Register simply by emailing me a team name, players names and grades to
cdixon@hvpanthers.org
. You may pay the day of the event. Thank you. The 3v3 tournament is at the West Plains Sports Complex this year.

The 5th and 6th WP tournament games will be in the WPMS FEMA gym.

West Plains Youth Basketball Tournament Schedule. 6th Please arrive by 8:30. 5th Please arrive by 10:45.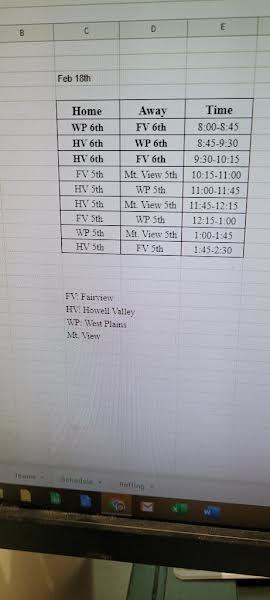 Announcements concerning Pee Wee Basketball schedule: 1. Our Pee Wee games against Junction Hill will not be rescheduled. 2. Our Pee Wee games against Koshkonong have been canceled. 3. 5th and 6th Grade boys will play in a tournament at West Plains Middle School on Saturday February 18. 4. 5th Grade boys will not be playing in the February 25 tournament. 5. All are encouraged, but not required to participate in our 3v3 tournament that we host on Presidents Day (2/20). It will be at the Sports Complex. Hope this helps clarify some things.

Due to the excessive amount of rainfall there will not be any running practice in the morning (2/9). Thank you.

Students that went on Springfield field trip today, will be back to school in time for parent pick-up or to ride the bus home. Thank you!

After-school tutoring is canceled for tonight (24-January-2023)

Boys Pee Wee Basketball practice will end at 5:00 today. Also, our games vs. Koshkonong tomorrow night have been cancelled.

Howell Valley School will hold preschool and kindergarten screenings on Tuesday, March 21st in the FEMA building. Children must be 4 years old before August 1st, 2023. Parents should bring their child's birth certificate, immunization records, and proof of residency (copy of current utility bill or rental agreement) to the screenings. Screenings will be held from 8:00 a.m. to 3:30 p.m. To schedule a screening appointment, please call Howell Valley School at 417-256-2268.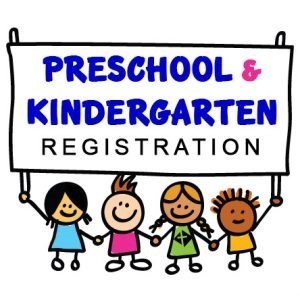 First Pee Wee games tomorrow vs. GW. Boys at GW and girls at HV starting at 5:30. Boys will need money to eat at DQ. Remember uniforms, but please do not wear them to school. Change into them before your games so we can save the wear and tear on them. Go Panthers!

Volleyball practice will only be for 6-8th graders tomorrow (1/11). Boys Pee Wee basketball will end at 5:30.

Pee Wee boys basketball practice will end at at 5:00 tomorrow 1/9.

A-Team girls play for 3rd place tonight at 4:30. There will be a bus to take them to the game, but it will not be stopping to eat anywhere. A-Team boys play in the championship at 7:30; there will not be a bus for the boys. Please try to arrive by 6:45. Games are at Richards.

Girls B-Team Basketball will practice tomorrow night until 5:00. There will be no boys practice morning or evening. A December Practice/game schedule will be released tomorrow. Thanks for your patience.

There will be no open gym tomorrow (11/22) or Wednesday (11/23).