There will be no morning shooting practice tomorrow 11/17.

November Athletic Schedule/ 2021 A & B Team Basketball Schedule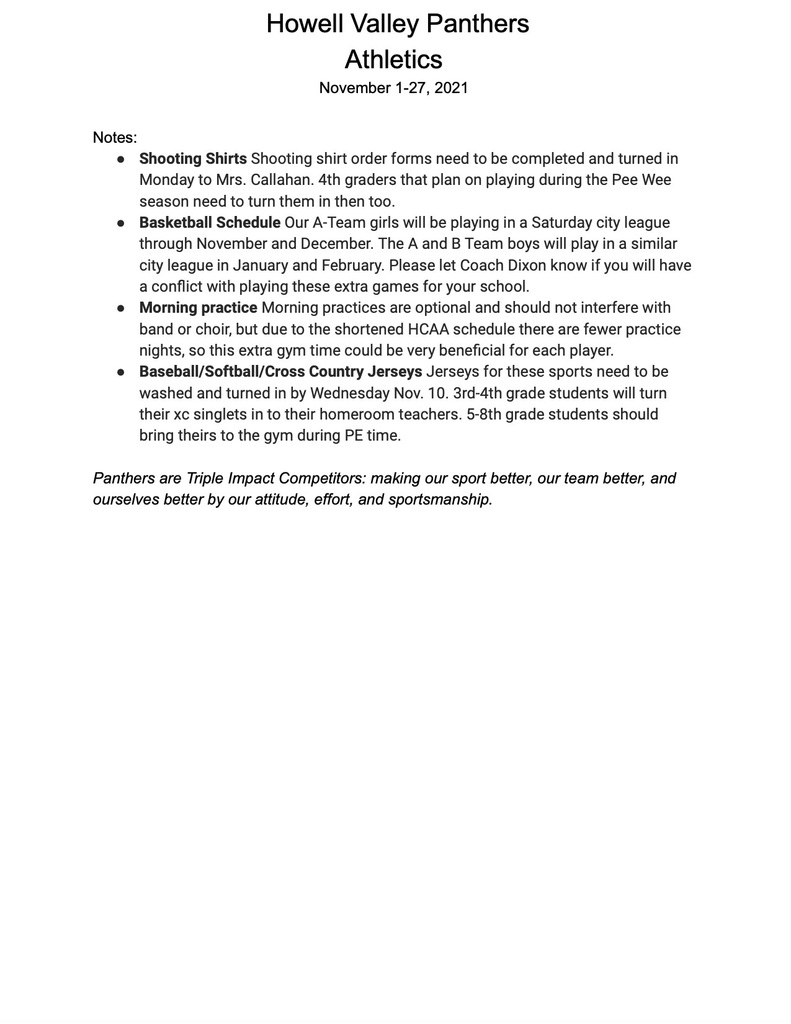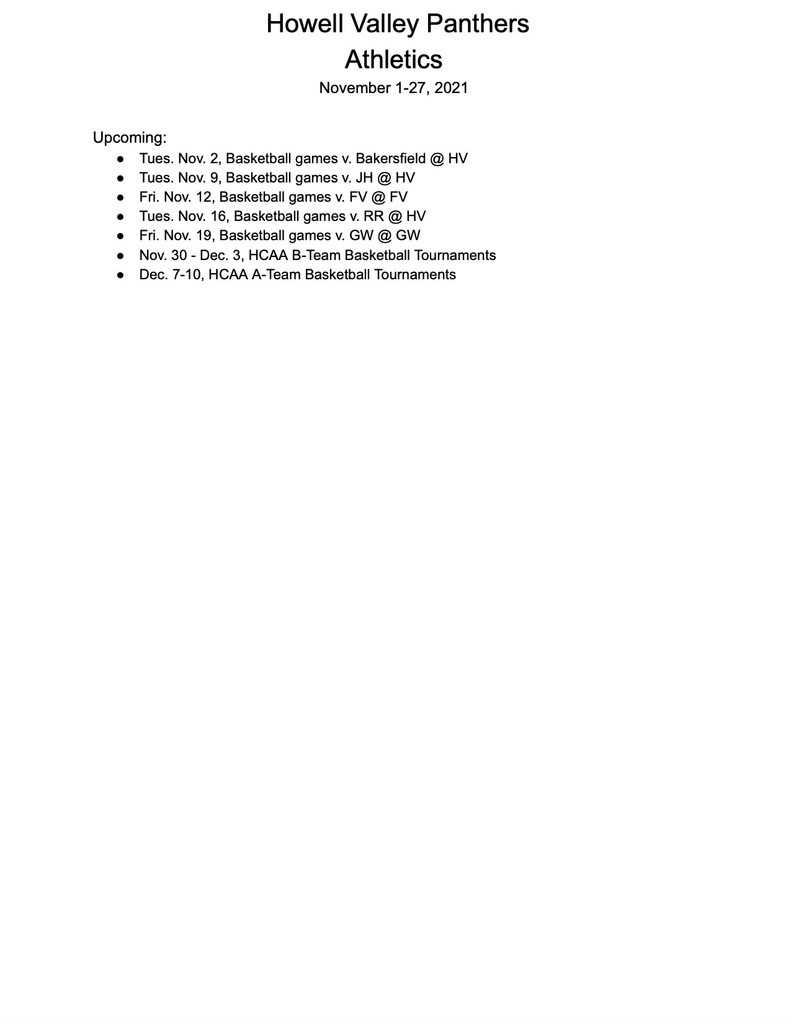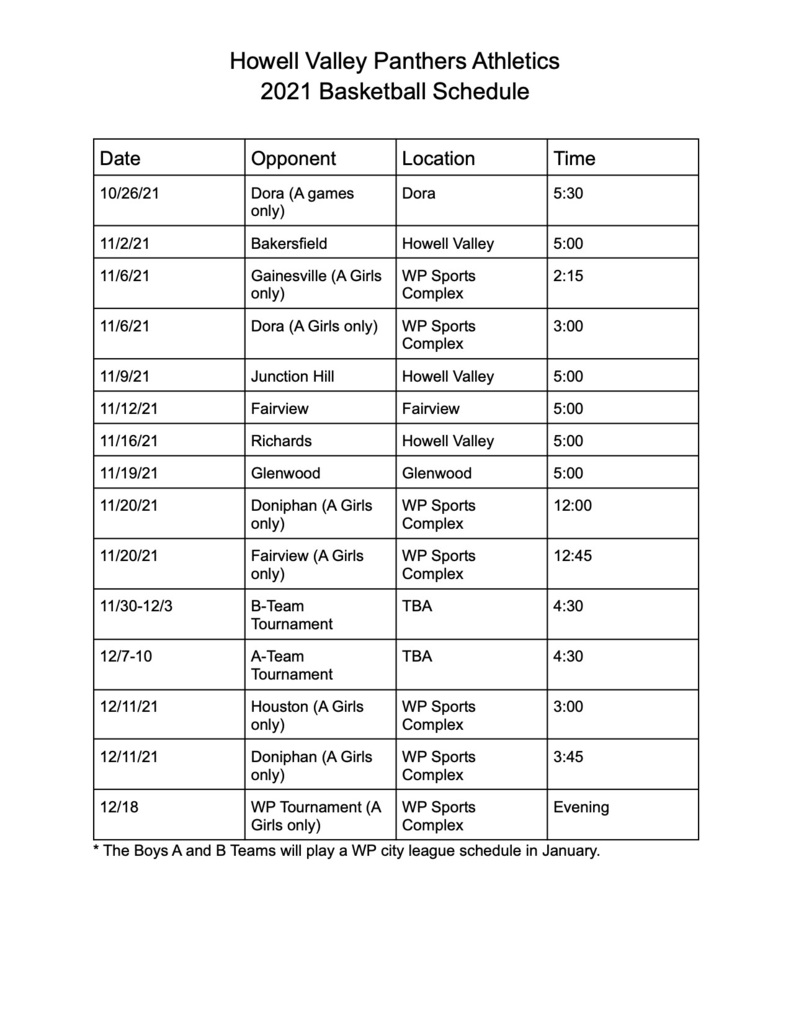 Due to soggy conditions there will be no xc practice tonight.

We will not be able to take a bus for tomorrow nights games. Players will need to arrange for their own rides. Girls should be there by 5:00, boys by 6:00. The game is at Dora school.

Glenwood xc meet results junior divisions.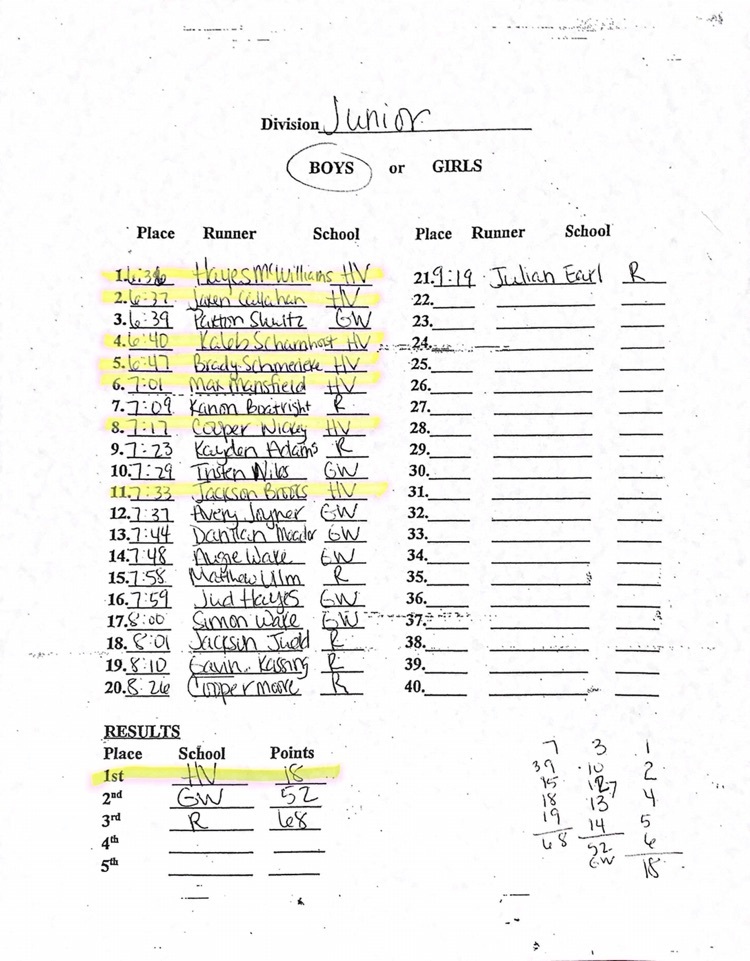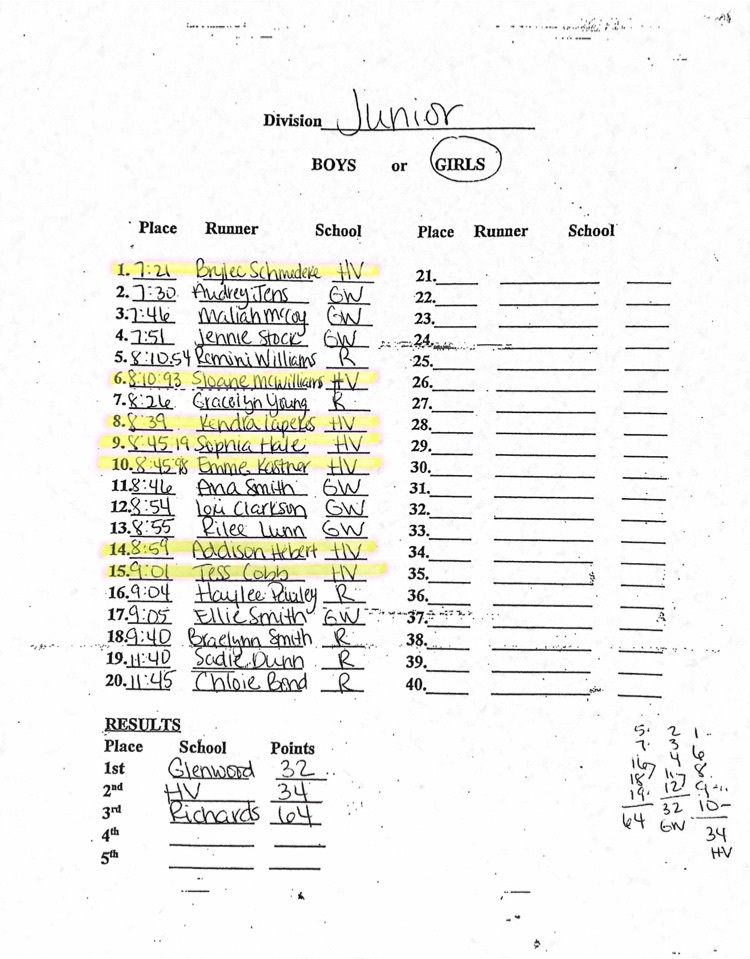 Glenwood xc meet results senior and intermediate divisions.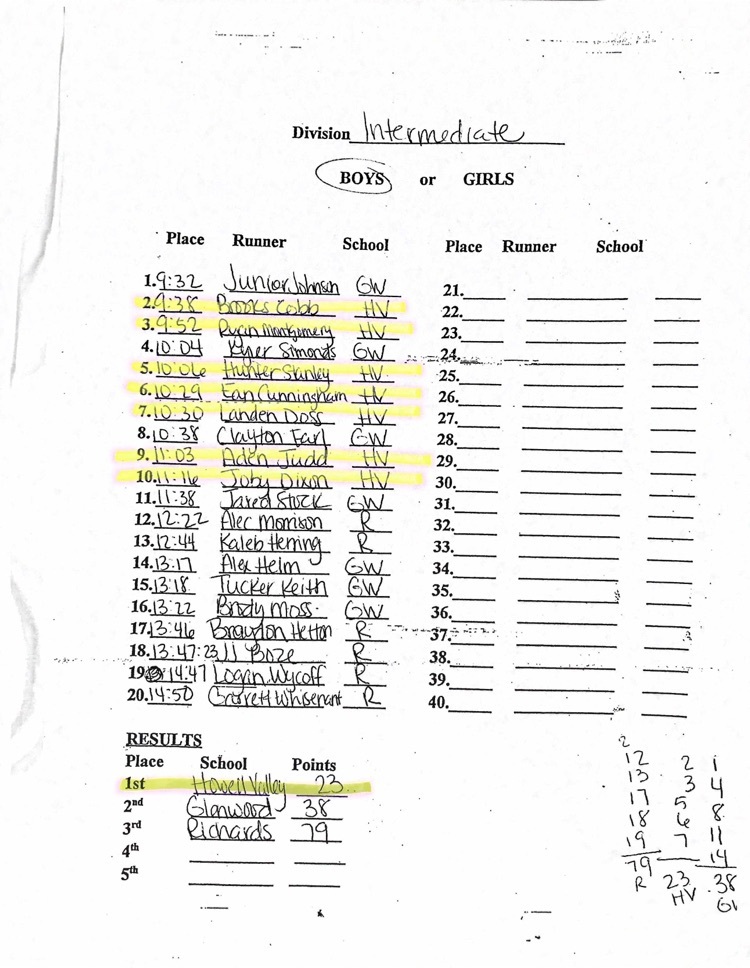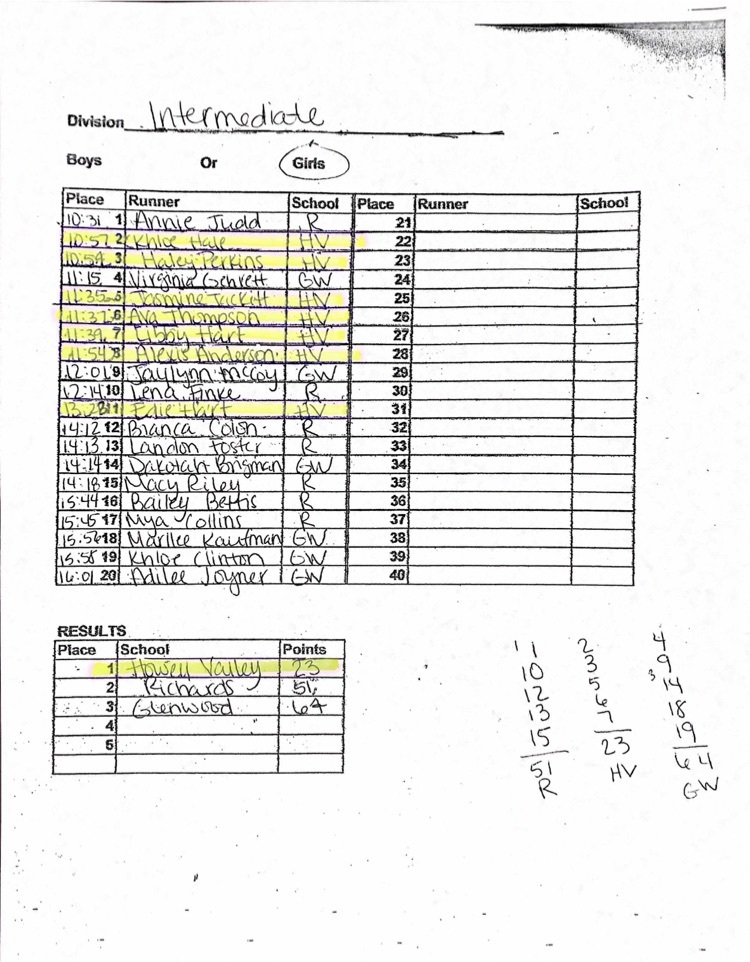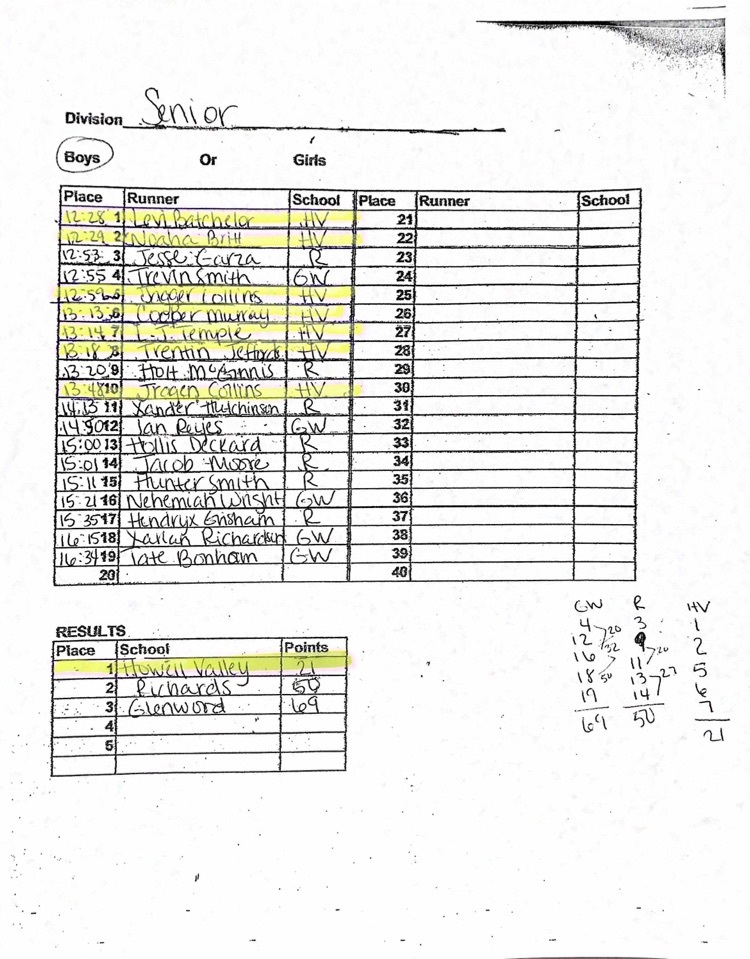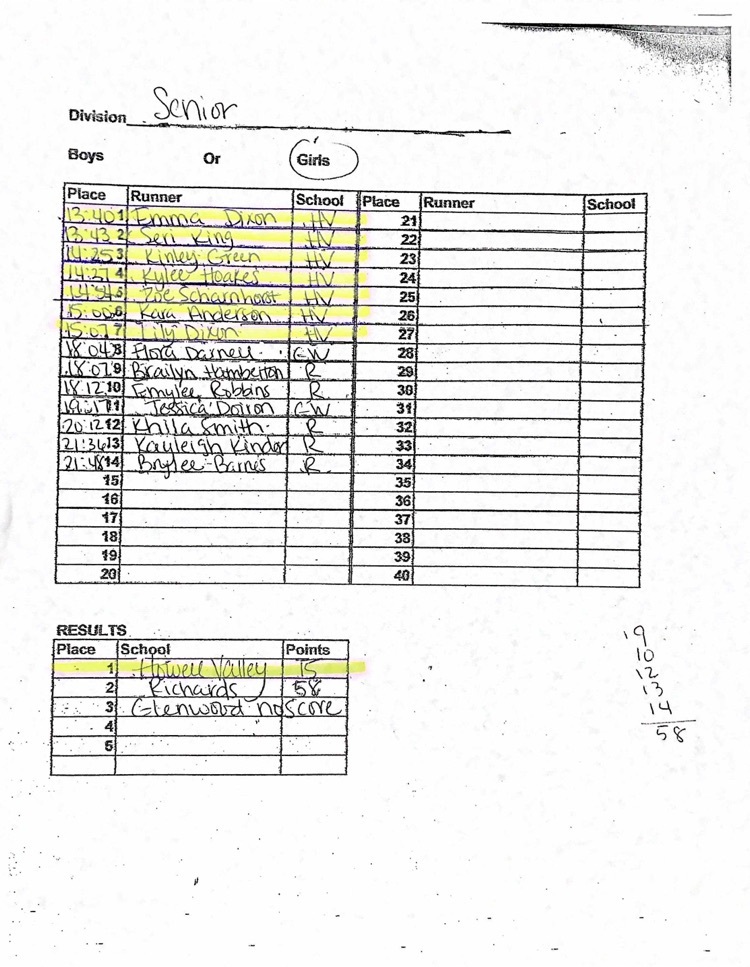 Glenwood xc meet results senior and intermediate divisions.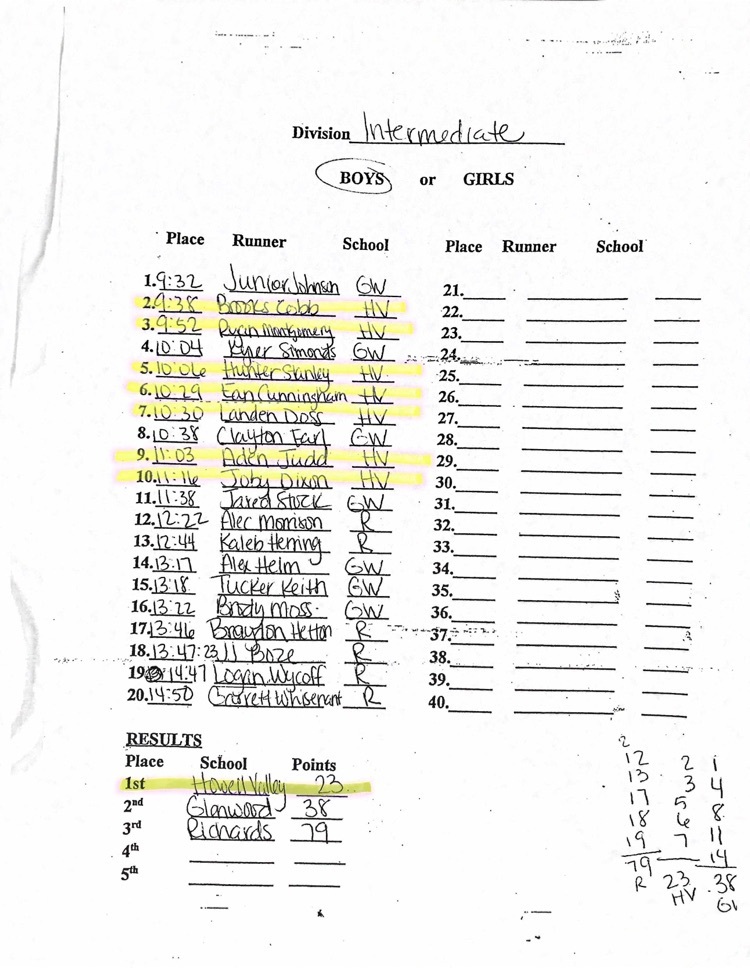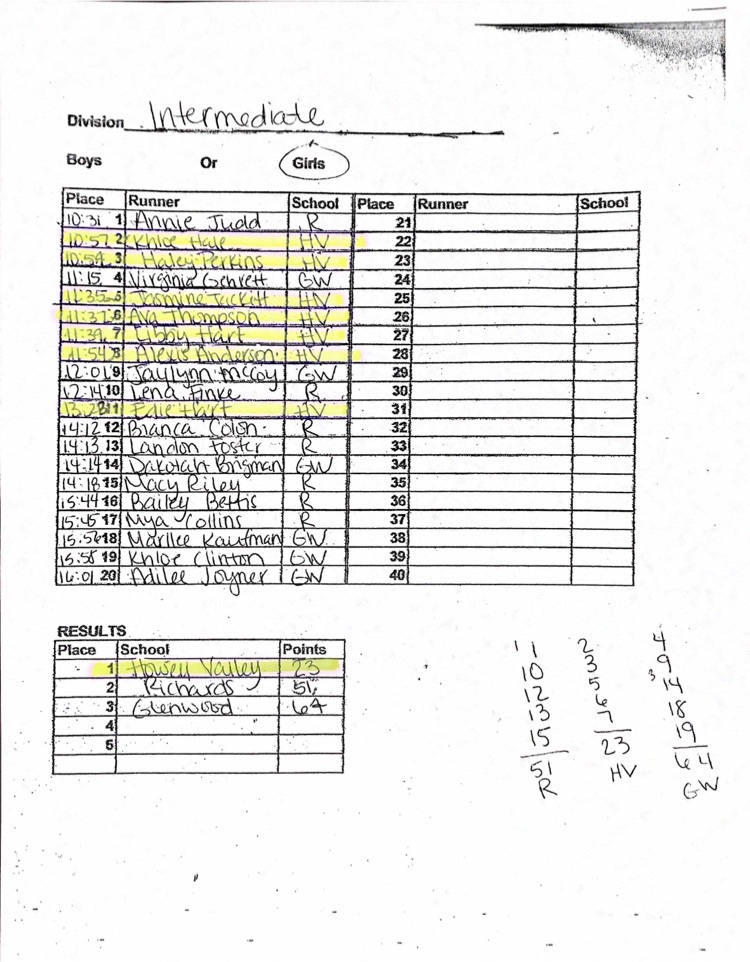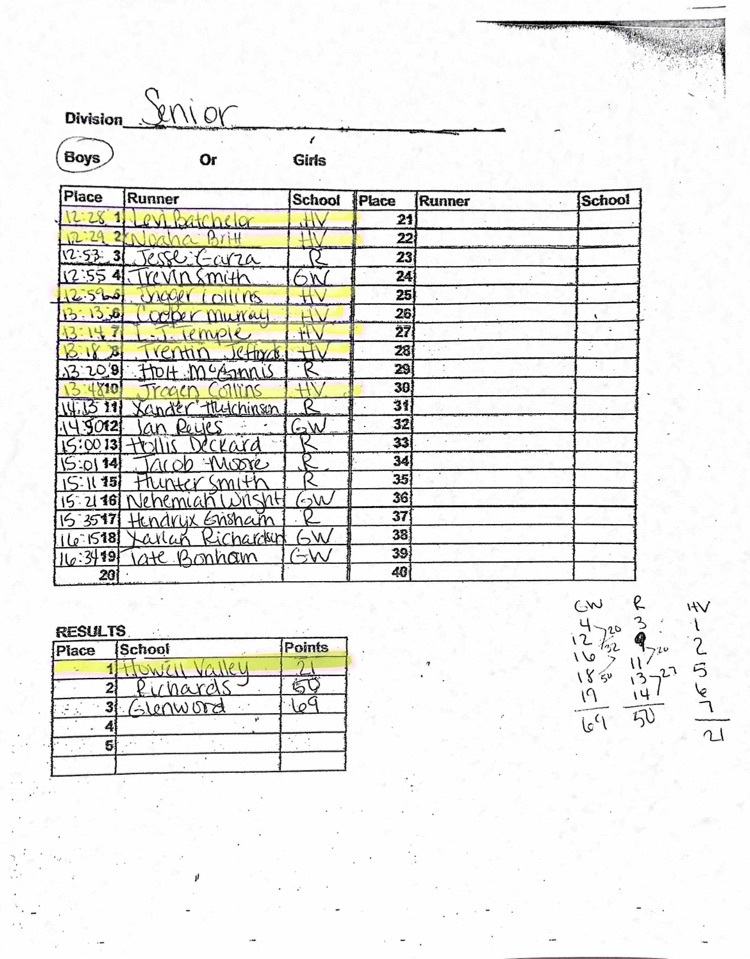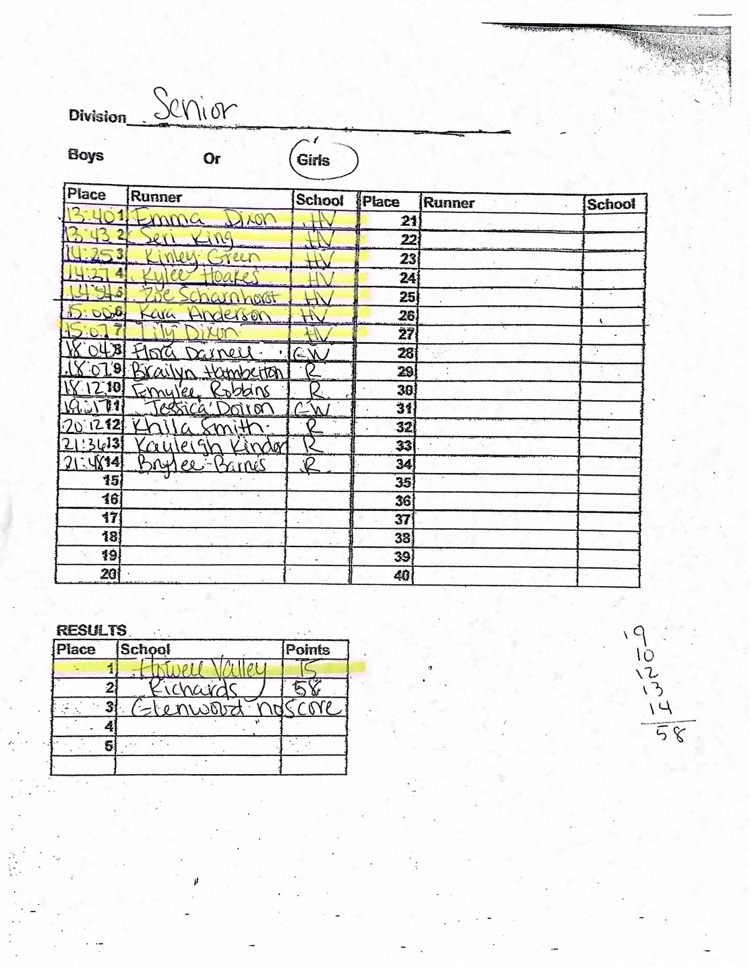 Athletic schedule change. We will have AM running practice Tues. 10/26. There will be no AM practice Wed. 10/27.

Howell Valley boys and girls win dual meet vs. West Plains Elementary. Congratulations Panthers!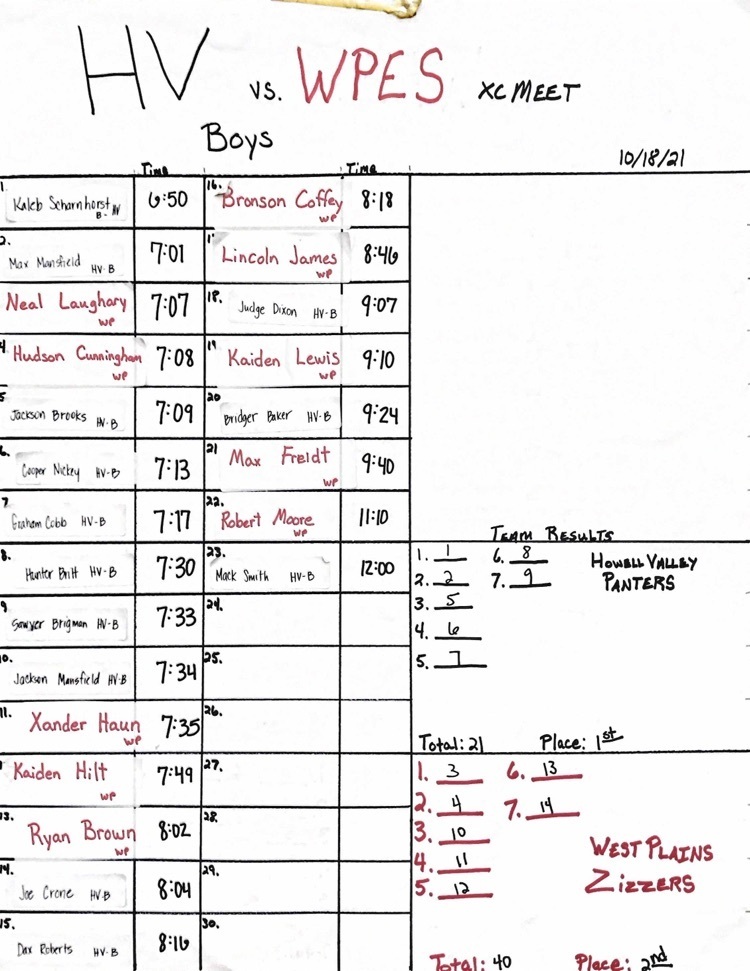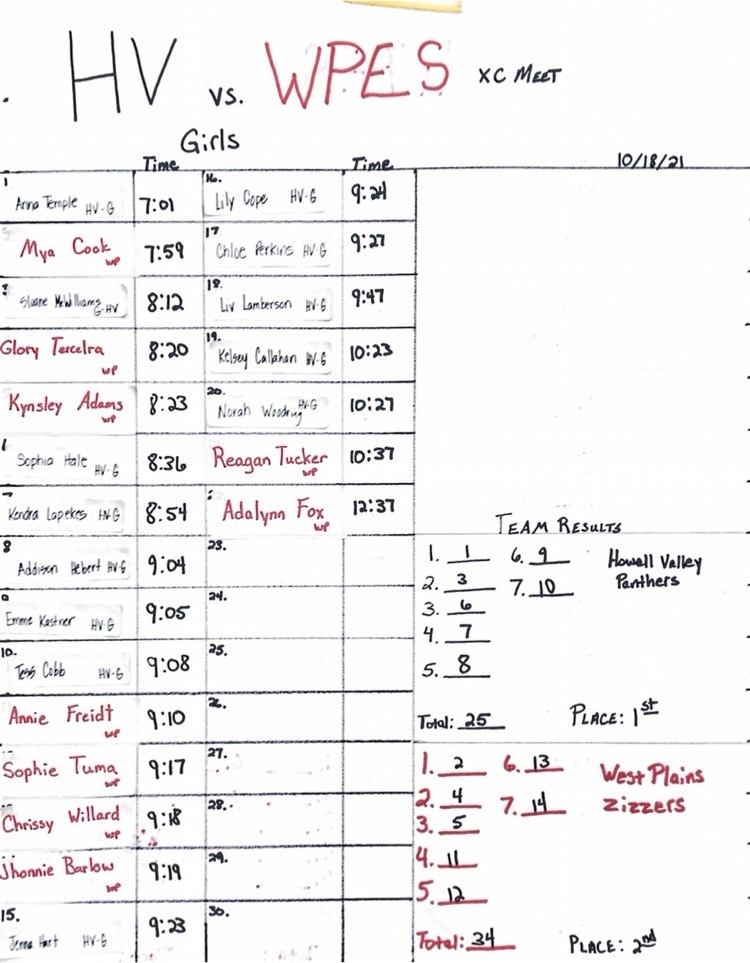 The Howell Valley R-1 School District is actively seeking applicants for the following positions: Custodial/Maintenance Substitute Bus Drivers Please contact Mr. Marvin Hatley @ 417-256-2268 or
mhatley@hvpanthers.org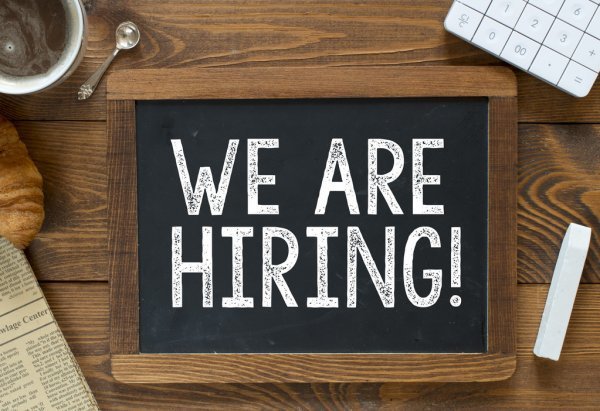 Schedule for tomorrow.

Schedule for Saturday.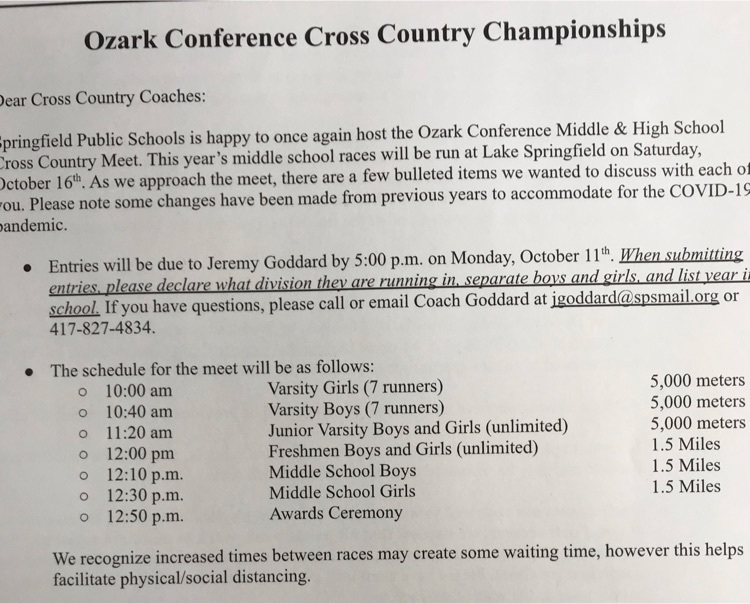 Those participating in the Ozark Conf. xc meet in Springfield will need to be at HV at 6:45 AM Saturday. Bus leaves at 7. Bring enough $ for 2 meals. ETA at HV is 5:00 PM. I would like for all to ride the bus there, but may ride with parents back home. Boys race at 12:10; Girls at 12:30. The location of the meet is Lake Springfield:
https://goo.gl/maps/8X2JPsgT6df5Jy7S7

A friendly reminder- Parent/Teacher Conferences are Tuesday, October 19th and Thursday, October 21st-By appointment only

Running practice for Thursday morning (10/7) has been cancelled. We will still have 5-8th grade xc practice after school.

In order to make sure all races are finished by 3:00, we have updated the schedule for Panther Relays.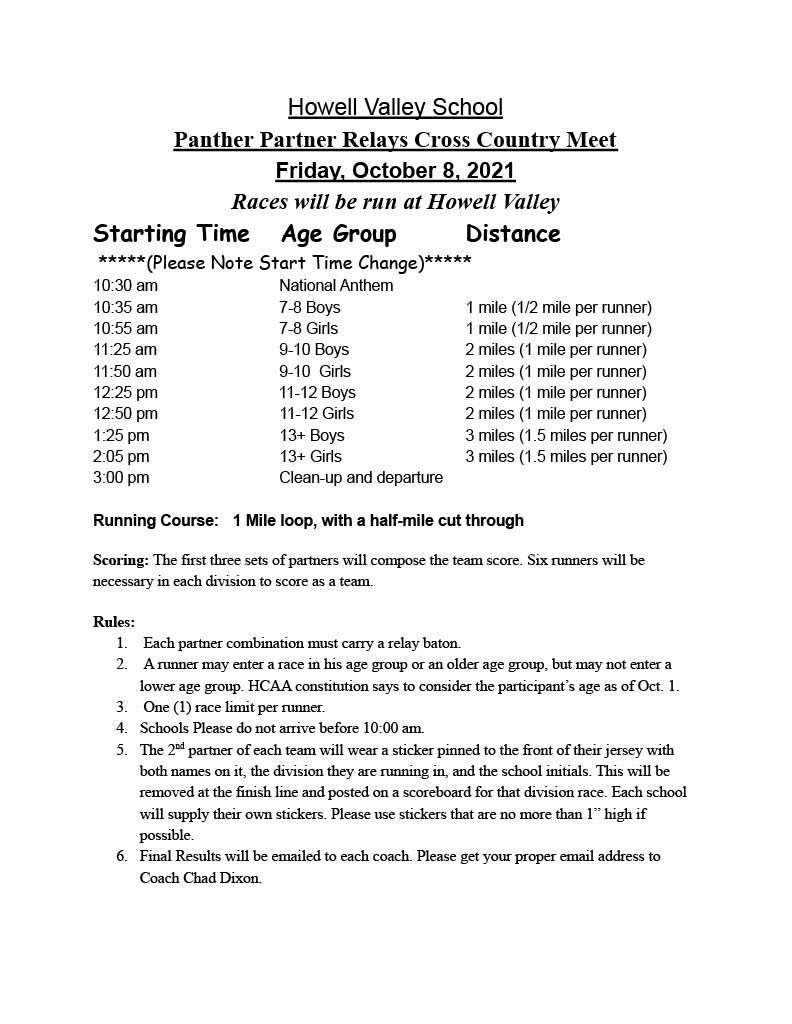 WPMS xc meet times. A bus will take kids to meet. Parents pick kids up. Sign kids out with Mrs.Montgomery near the north side scoreboard. 3:00 PM 7th and 8th Grade Girls 3:25 PM 7th and 8th Grade Boys 3:50 PM 5th and 6th Grade Girls 4:05 PM 5th and 6th Grade Boys 4:30 PM 4th and Under Girls and Boys

Softball games will be played on the city field today instead of at Junction Hill.

Panther Relays - October 8th!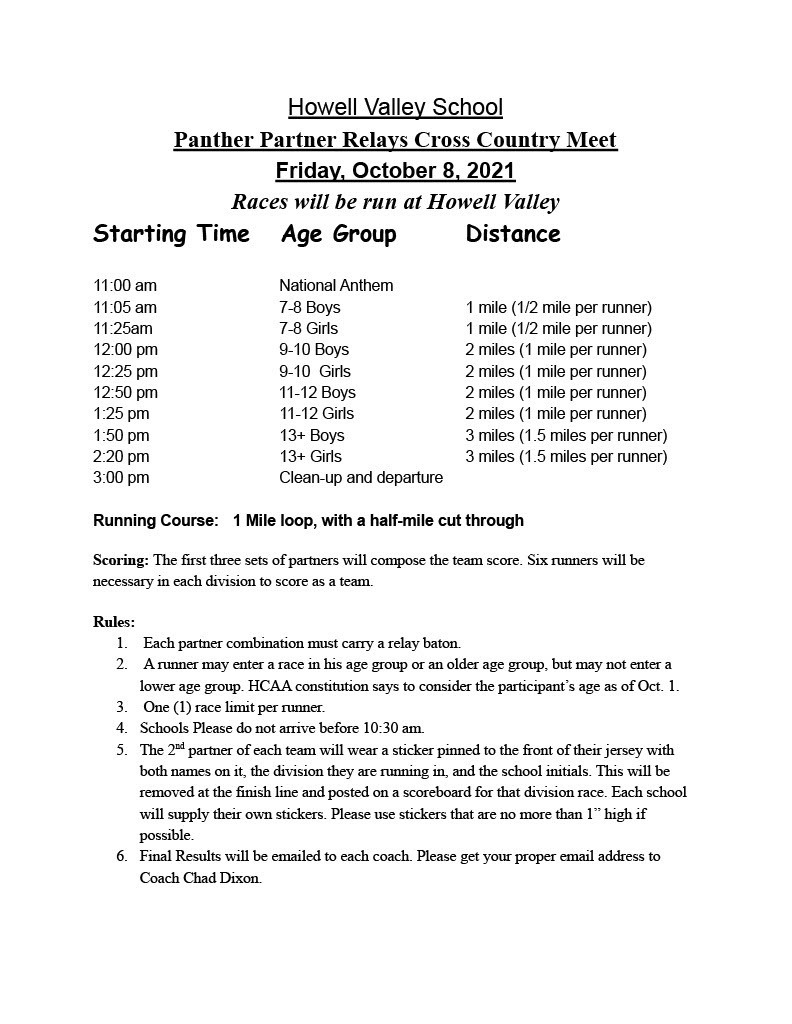 All baseball/softball tournament games have been postponed until next week. A schedule will be forthcoming.