There will be no running practice in the morning 1/19.

Youth basketball games tomorrow. Girls at Richards, boys at home. 4th 5:30; 5th 6:15; 6th 7:00. Remember uniforms.

Due to the forecast of inclement weather and expected road conditions in AR HV teams will not be participating in the Mountain Home tournament tomorrow (1/15). We have been scheduled for a tournament down there on February 12. Thanks for your understanding.

Saturday games for 6th grade team (5th graders playing up) 9,10,11 at Mt. Home Jr High. 4th grade plays at 1 and 2 at Hackler Elementary. Directions to be emailed tomorrow.

Sports & Band pics today. Bring baseball pants and hat, black shorts, and uniforms if you haven't turned it in already. Remember order forms. Spit-shine that hair down bring smiles today.

There is no morning shooting practice tomorrow 1-11-22.

Volleyball practice will begin on Wednesday after school. No volleyball practice Monday 1/3. Also, there will be no morning running practice tomorrow 1/3. 3-6th grade boys basketball practice will be in the FEMA gym until 5:30. Thank you.

A January HV Athletic schedule has been posted on our website. There is open gym for 3-6th graders next week. Merry Christmas!!

Tournament bracket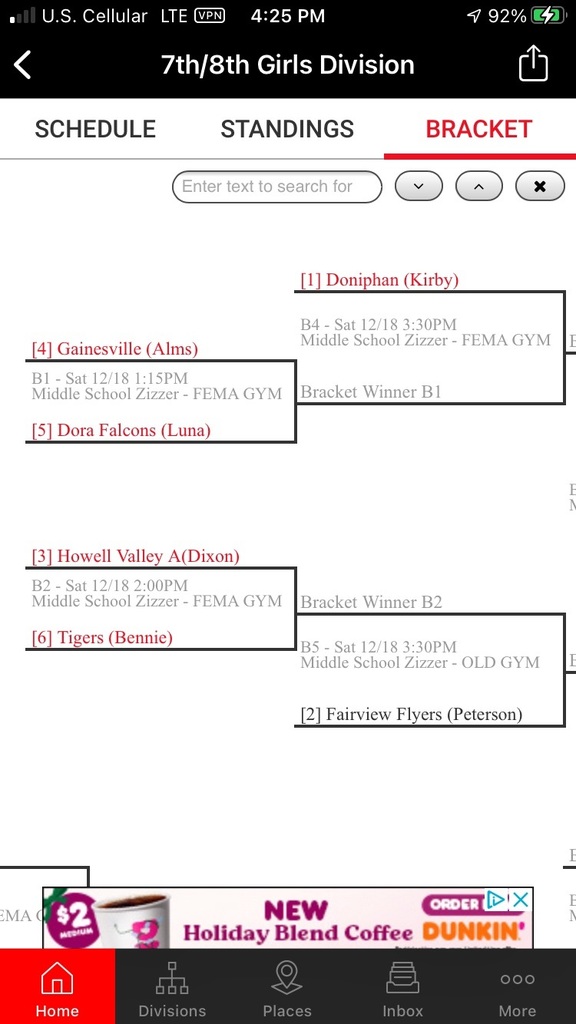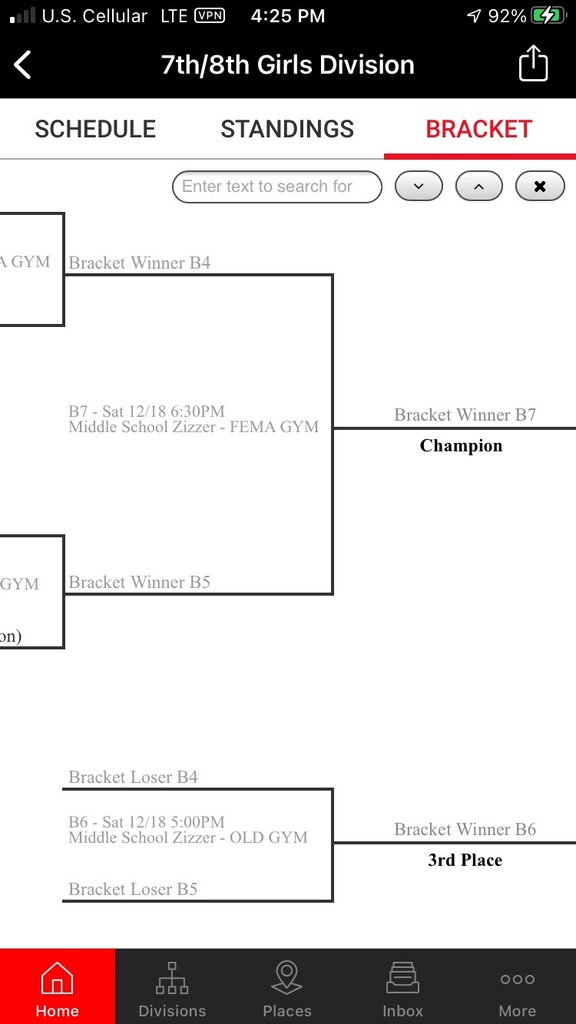 Due to a lack of interest there will not be a HV boys team in the winter city league. 7-8th girls play in city league tournament Saturday. We will have one practice this week on Wednesday until 5:30. 6-8th boys that would like to stay and help us with drills and scrimmage are welcome but not obligated. Saturday schedule to follow.

First game this morning is at Middle School old gym for 7-8th girls.

Great job tonight Panther ballers! Boys play at 5:30 and girls at 6:30 tomorrow. There will not be a bus going to the games so please arrange for a ride to the games. Get rested tonight and let's get a couple wins tomorrow.

There will be no basketball practice after school tomorrow. Practice Wed. after school. Games will be at HV on Thur and Richards on Friday.

A bus will be provided to FV for the girls 4:30 game. Boys are welcome to ride if they need, but it is recommended that they go home and eat and come to their game at 7:00. Boys game starts at 7:30.

Due to a city wide power outage, all basketball games for West Plains Parks & Recreation have been postponed. New dates and times will be announced as soon as they are scheduled. We apologize for the inconvenience.

No shooting practice this morning 11/18. Tonight's practice will be for 7-8th graders only.

There will be no morning shooting practice tomorrow 11/17.

November Athletic Schedule/ 2021 A & B Team Basketball Schedule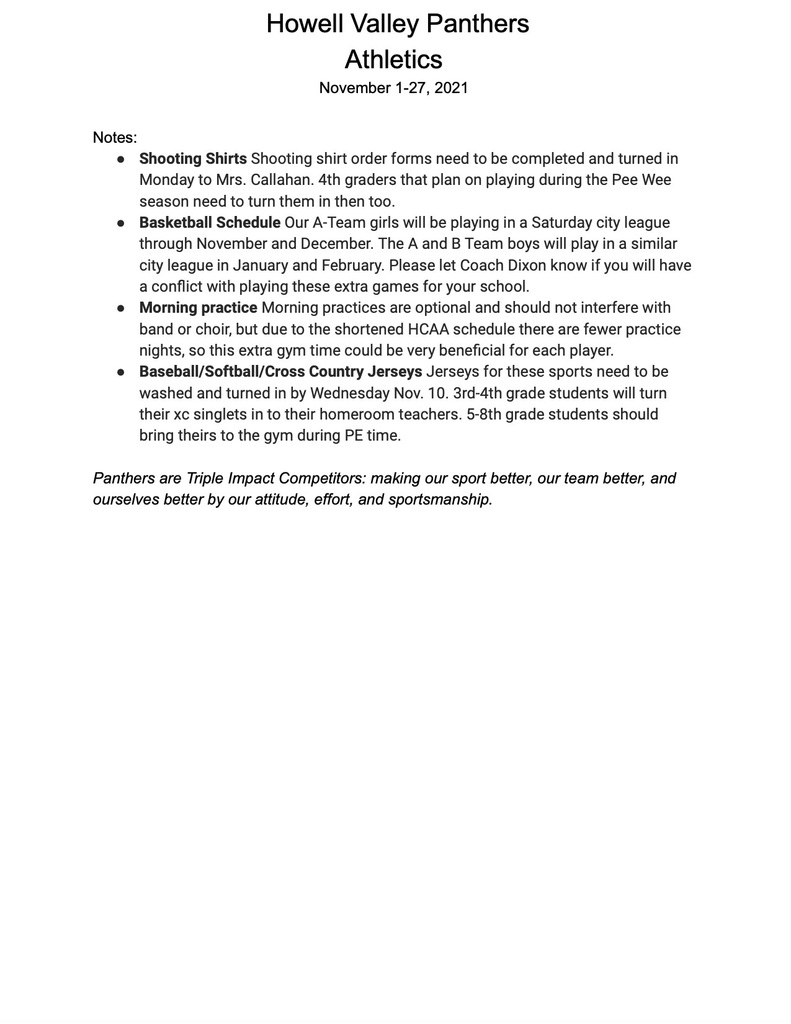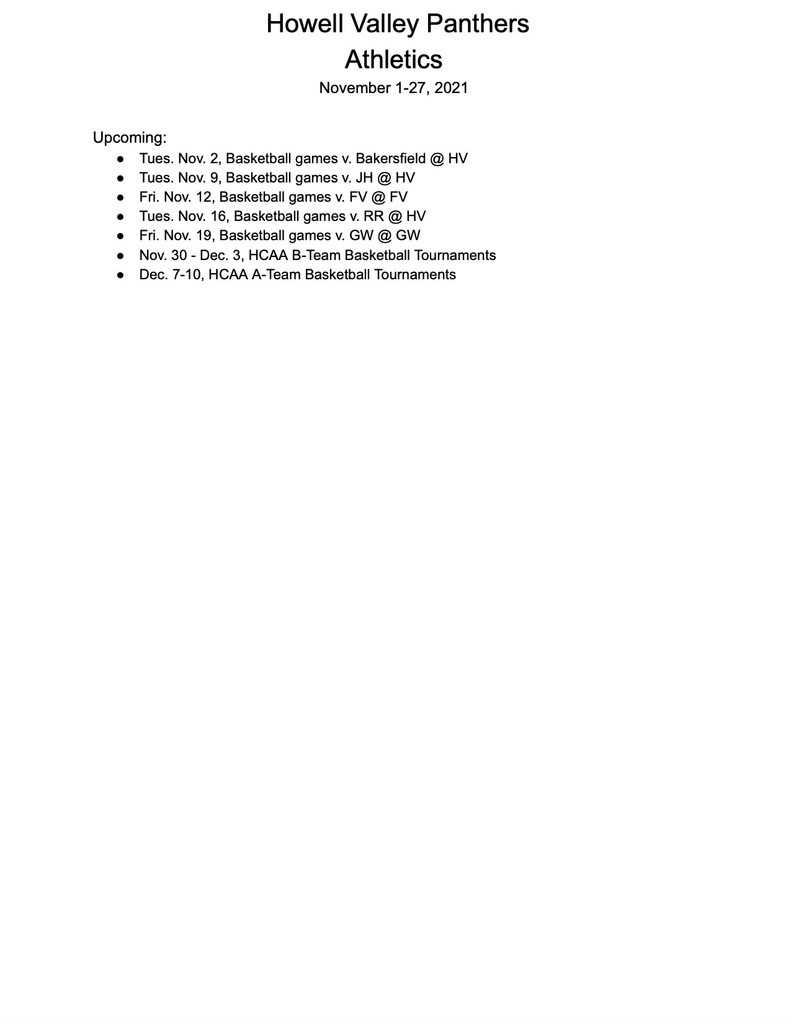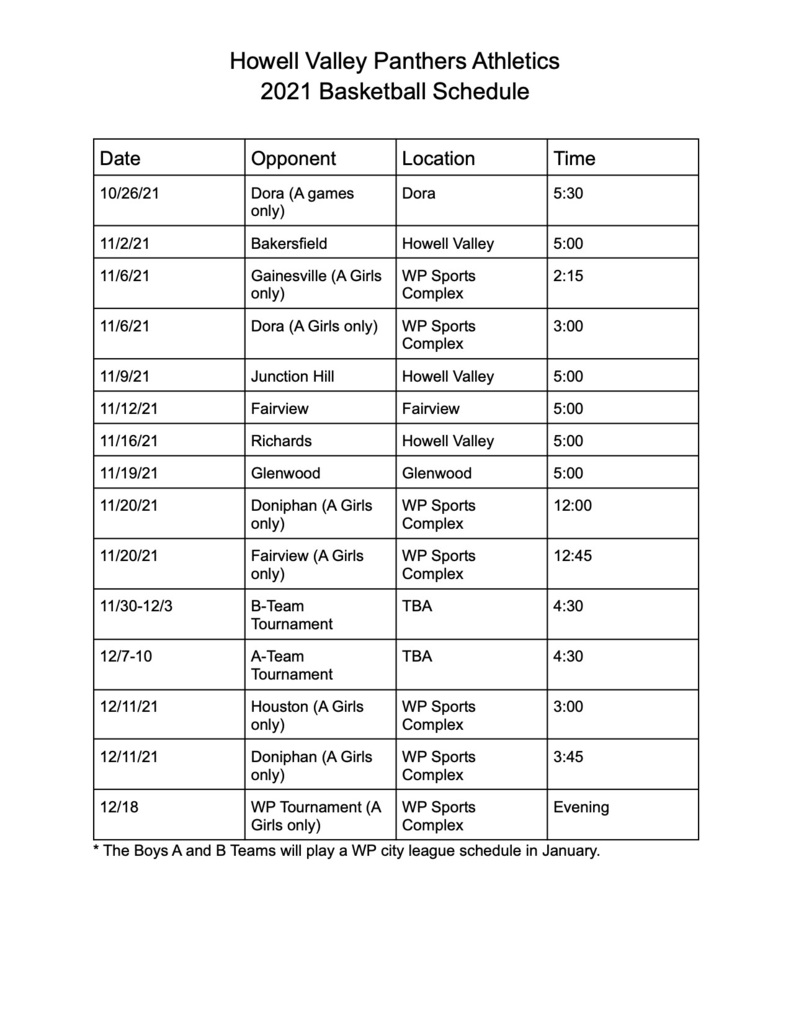 Due to soggy conditions there will be no xc practice tonight.

We will not be able to take a bus for tomorrow nights games. Players will need to arrange for their own rides. Girls should be there by 5:00, boys by 6:00. The game is at Dora school.